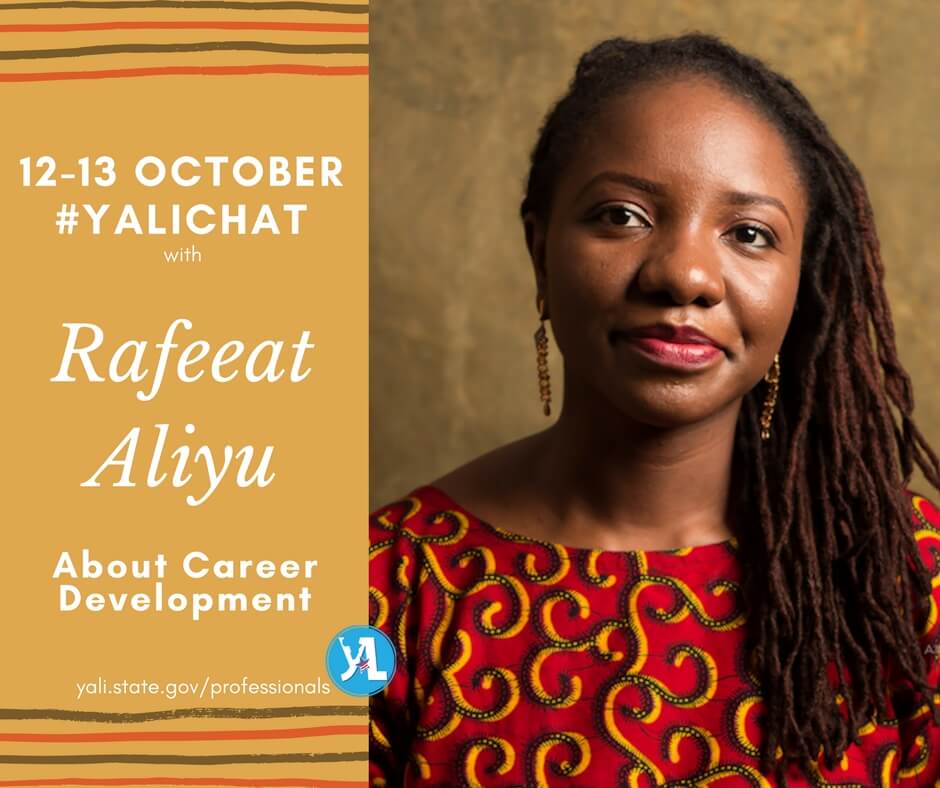 I'm (still surprised and) delighted to have participated in a #YALICHAT on career development. For those not in the know, YALI is the Young African Leadership Initiative launched by Former US President Obama in 2010. I spoke to the YALI network based on my experience as a writer and founder of a just-launched-this-year creative agency. Here's YALI's take on it;
Rafeeat Aliyu's experience extends to both digital media consulting and writing, with additional skills in research and business development. She is currently working at her own business, AMDS Media, which provides research and communication assistance for individuals and startups. In a recent #YALICHAT, YALI Network members were given a chance to pose questions to Rafeeat about their own career development concerns. If you missed out on this #YALICHAT, don't worry — here are her top five pieces of advice on career development we pulled from the session:

How can I tell if I am on the right career path?

It is important to acknowledge how much you are able to grow at your current position. Rafeeat reminds network members: "Your time and money are precious." When you realize that you have more to offer than what you are able to achieve at your current position, it might be time to pick up and find a new place to invest your effort, where your talent could be better appreciated.